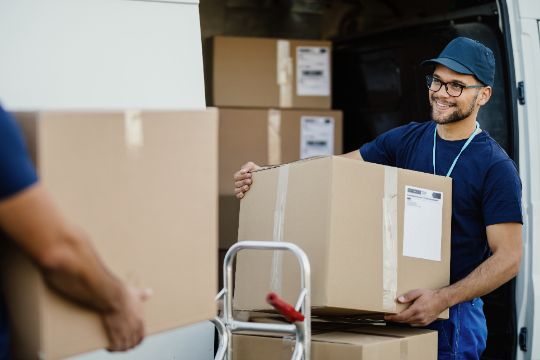 Kamaaina Movers, LLC - Pearl City, HI |Packing Services and Local Movers near Pearl City, Hawaii
Residents of Pearl City, Hawaii who are about to move to a new location should make sure that Kamaaina Movers, LLC is at the top of their list when it comes to finding a local moving company. With more than 10 years of experience under our belts, we know every inch of the area and can be relied on to do an expert job.

It does not matter if you are moving from one property to another within Pearl City, or moving to or from one of the nearby communities such as Honolulu or Kapolei, we can take the stress out of moving day for you.

On average it takes Kamaaina Movers, LLC around four hours to complete either a residential move from home to home or a commercial move to a new office. We do not offer storage facilities for customers' items, but we will package and unpackage goods for an extra charge.

We charge on an hourly basis, and our rates are based on the number of workers we require for an individual job. All the goods we carry in transit are protected through our insurance, and that includes valuable items such as antique glassware and treasured family heirlooms.

It is possible to move your belongings during inclement weather, but that depends on the severity of the weather on the day. If the customer insists, we will do it, but we cannot be held responsible for any damages.

If you live in a condo in Pearl City, then it is best to let us know at least two weeks in advance so we can make arrangements. If it is a house to house move, we can get the job done the day after you contact us.

Anyone from Pearl City who needs the services of a top class packing and moving company should get in touch with Kamaaina Movers, LLC at (808) 201-6622.